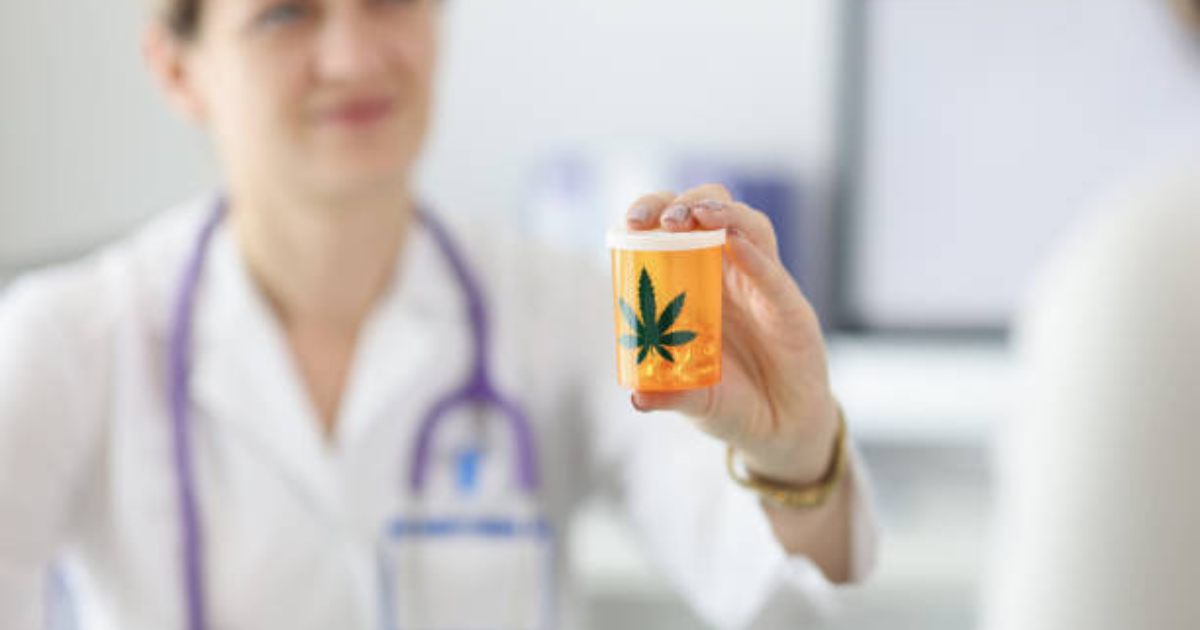 Federal law remains opposed to marijuana, yet 38 states have seen fit to allow its medical use. If you have a qualifying condition and live in one of these states, a medical marijuana certification could be your key to relief. The hurdle? It must come from a licensed doctor.
Finding a medical marijuana doctor is far from simple, especially for those grappling with a severe condition. Missteps in this process could lead to harmful consequences, perhaps consigning you to a frustrating cycle of ineffective treatments.
So, where to find a reliable medical cannabis doctor? What factors merit your attention? This blog will guide you through these considerations. Our goal is to help you find the best medical marijuana doctor near you, so read on.
How to Find Medical Marijuana Doctors Near You: 3 Effective Ways
Navigating the landscape of medical marijuana treatment can feel like an uphill battle, but there are several effective avenues to finding a proficient medical marijuana doctor. Let's explore three of these routes:
1. Contact Oklahoma Cannabis Card
Beginning your search with the Oklahoma Cannabis Card service could prove to be a game-changer. Our service provides access to a vast network of licensed medical cannabis doctors dedicated to offering personalized care to people of all ages.
Transitioning to the virtual platform, Oklahoma Cannabis Card is redefining patient accessibility. Regardless of where you are in the US, our experts are just a click away. Through these virtual telehealth consultations, we ensure you receive the medical guidance you need from the comfort of your home.
Here, we prioritize your wellness and overall quality of life. Following a thorough assessment of your condition, we certify eligible patients for medical marijuana use. Beyond certification, we aid patients in connecting with their state's medical marijuana program. Despite offering such expansive services, our affordability and convenience outshine traditional in-person consultations.
We are so confident in our service that we offer a full refund if you do not qualify for medical marijuana. Reach out to us at contact@kifdoctors.com or book your telehealth appointment today.
2. Consult Family and Friends
Turning to your personal network can be a worthwhile approach when seeking a medical marijuana doctor. Discussions with family members or friends who have walked this path can offer invaluable insights.
When having these conversations, delve deeper into why they prefer their physician. How do they evaluate the doctor's approach? What is their experience with the treatment plan? Any potential challenges they faced during their journey? This firsthand account of their experience can inform your decision-making and lead you to a suitable physician.
3. Delve into Online Reviews
Harnessing the internet's capabilities can expedite your search for a medical marijuana doctor. Input keywords like "medical marijuana doctor near me cheap" or "marijuana doctor near me" into a search engine, and you'll be presented with a multitude of options.
Once you have a shortlist, it's time for a deep dive. Go through their online reviews meticulously. These patient testimonials can offer a realistic glimpse into the doctor's practice. As you sift through these reviews, keep an eye out for comments regarding the doctor's approach, communication, and overall patient experience. These insights will be instrumental in making an informed choice.
Crucial Factors to Consider When Choosing a Medical Marijuana Doctor
Having collated a shortlist of potential medical marijuana doctors, the next step involves a careful evaluation of certain crucial factors.
1. Board Certification
One fundamental element to consider is whether the doctor is certified by The American Board of Medical Specialties (ABMS). This certification serves as an assurance that the doctor has met rigorous professional standards and has the necessary training to provide specialized care. It underscores the physician's commitment to ongoing education, knowledge, and skills in the field of medical marijuana.
2. Experience
The level of a doctor's experience is another crucial factor. The length of time a doctor has been in the medical marijuana industry can indicate their proficiency in handling diverse cases. An experienced medical marijuana doctor will have developed a broader skill set to deal with various scenarios, thus ensuring they can adapt to your specific situation and provide tailored solutions.
3. Location
While the location of a medical marijuana doctor can be an essential factor, remember that an experienced doctor is often worth a bit of a journey. However, the rise of telemedicine platforms like Oklahoma Cannabis Card eliminates the need for travel entirely. You can consult with experienced doctors from the comfort of your home, saving time and travel costs.
4. Communication Style
The doctor's communication style is an often-overlooked factor that can make a significant difference in your treatment journey. A good doctor should be open to your questions, respectful of your concerns, and patient in their explanations. Moreover, they should make you feel comfortable discussing your condition and treatment.
5. Patient Reviews
In today's digital age, online patient reviews can offer a wealth of information about a medical marijuana doctor. Reviews can provide insight into the doctor's practice, patient experiences, and how the doctor handles challenges. While reading these, pay attention to factors such as the doctor's demeanor, professionalism, efficacy of treatment plans, and patient satisfaction levels.
Speedy, Secure, and Simplified: Your Path to Medical Marijuana Doctors with Oklahoma Cannabis Card
In life-altering healthcare scenarios, time is of the essence. Rapid access to a suitable medical professional can profoundly impact treatment outcomes. This crucial need for quick, efficient access to competent healthcare is where Oklahoma Cannabis Card steps in.
Oklahoma Cannabis Card removes the guesswork and the tedious wait associated with finding the right medical cannabis doctor. Within minutes, our platform can connect you to a certified professional suited to your needs. Our service is not just about connecting you to medical professionals—it's about forging a path toward improved wellness and quality of life.
Ready to take control of your health? Start your journey with a licensed medical marijuana doctor through Oklahoma Cannabis Card today.