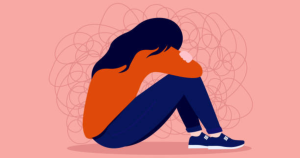 The use of cannabis-derived products to treat medical conditions has been a topic of increasing interest in recent years as research continues to show that they can provide natural relief from a range of ailments. One such condition is Post Traumatic Stress Disorder (PTSD), which affects about 6 in every 100 Americans and can have debilitating effects on an individual's life.
Medical cannabis and its associated products can be an effective treatment for PTSD. It has been shown to enable the brain to moderate and reduce the outbursts of traumatic memories, thus reducing anxiety and minimizing other symptoms.
In Oklahoma, patients with PTSD can obtain a medical marijuana card to legally access cannabis-derived products for treatment. Read on to learn more about the process for obtaining a medical marijuana card in Oklahoma.
How Can Medical Cannabis Help to Treat PTSD?
Recent developments in medical cannabis research have shown that it can be an effective treatment for PTSD. The fluid nature of the condition and its varied symptoms mean that medical cannabis can target particular features of PTSD.
A study published in the journal Molecular Psychiatry offered promising results, showing that plant-derived cannabinoids such as marijuana may possess some benefits in those with PTSD by helping relieve haunting nightmares and other symptoms. Another study found that using medical cannabis decreased hyper-arousal and re-experiencing of initial trauma in participants.
Medical cannabis has also been found to reduce anxiety levels, which is a common symptom of PTSD. It does this by modulating certain brain receptors responsible for emotional responses, thus allowing individuals to better process traumatic memories without feeling overwhelmed or anxious.
Moreover, medical marijuana may help treat depression and sleep issues, which are often associated with PTSD. Studies have found that medical marijuana can help those suffering from depression by improving their mood and providing a calming effect. In addition, it may also provide relief for insomnia, allowing users to achieve more restful sleep.
PTSD's Growing Inclusion in Various States' Medical Marijuana Programs
Post Traumatic Stress Disorder (PTSD) is increasingly being included in the list of qualifying medical conditions for medical cannabis programs.
In 2009, New Mexico became the first state to specifically list PTSD as a qualifying condition for medical marijuana after the recommendation of an 8-member advisory board made up of physicians.
After New Mexico, a growing number of states have followed suit. Currently, at least 29 states specifically list PTSD as a qualifying condition for medical marijuana. An additional 5 states and Washington, D.C. allow physicians broad latitude to recommend medical marijuana for any serious condition they deem fit.
This means that over half of all states in the US now recognize PTSD as a qualifying condition for medical cannabis programs.
The growing acceptance of medical cannabis has been attributed to greater awareness of its therapeutic potential and the positive results obtained from clinical trials conducted with PTSD patients. As more research continues on this topic, it is likely that even more states will begin to include PTSD among their list of qualifying conditions in the near future.
How to Get a Medical Card Certification in Oklahoma for PTSD
Oklahoma legalized the medical use of cannabis in 2018 and, since then, has made it easier for patients to access cannabis-based treatments.
If you reside in Oklahoma and have been diagnosed with PTSD, you can apply for a medical marijuana card online by following the steps listed below:
1. Get Your MMJ Recommendation Certificate From Oklahoma Cannabis Card
Before you can submit an application for your medical marijuana card, you must first get a medical marijuana recommendation certificate from a certified Oklahoma physician. Oklahoma Cannabis Card can help connect you with state-licensed physicians who can accurately diagnose your condition and provide a recommendation certificate, all while you're in the comfort of your own home.
To get started, register online with Oklahoma Cannabis Card and book an appointment with one of our qualified physicians. During the appointment, your doctor will ask you questions regarding your medical history and review any existing medical records that you may have.
The online consultation will cost $129, but you'll only be charged if approved for a recommendation. If your application for a medical marijuana card is denied, your fee will be refunded.
2. Submit Your Application to the Oklahoma Medical Marijuana Authority
Once you've received your physician's recommendation certificate, you will need to submit an application for a medical marijuana card with the Oklahoma Medical Marijuana Authority (OMMA).
You will be required to upload clear copies of several documents, including:
Photo ID, such as a driver's license, state-issued ID card, US passport, tribal ID card, or birth certificate
Proof of residency, such as a utility bill, rental agreement, residential property deed, or voter ID card
Full-face digital photograph in color
Signed physician's certificate (can be obtained via Oklahoma Cannabis Card)
You will also need to pay the $100 application fee, which is non-refundable. Once you've finished filling out the form, click 'submit' and expect an email from OMMA confirming the receipt of your application within 24 hours.
3. Receive Your Medical Marijuana Card In The Mail
Once the Oklahoma Medical Marijuana Authority has processed your application, you will receive a medical marijuana card in the mail within 14 days. You are now officially registered as an MMJ patient in Oklahoma and can begin purchasing cannabis products from licensed dispensaries.
With your medical marijuana card, you can carry up to 3 ounces of flower, 72 ounces of edibles, and one ounce of concentrated cannabis on your person. You can also legally possess 6 mature plants and 6 seedling plants.
What Are the Best Marijuana Strains for PTSD?
So, if you're living with PTSD and looking for some relief, which marijuana strains should you consider? Since PTSD is a complex disorder, and symptoms can vary from person to person, the ideal strain depends on various factors, like what symptoms you're trying to treat and your desired effects.
For those looking for a more mood-stabilizing effect during the day, high-CBD and low-THC strains are the way to go. Popular options include Harlequin, Canna Tsu, and Cannatonic, all of which offer a balanced blend of CBD and THC without producing any psychoactive effects.
For those looking for more of a relaxing effect at the end of the day, high-THC strains like OG Kush, Pineapple Express, and Blue Dream can help reduce tension, relax the mind and body, and provide a pleasant mood lift.
Make sure to check with your physician to discuss what strains are best for your specific medical needs.
Get Your Oklahoma Medical Marijuana Card With Oklahoma Cannabis Card
Living with PTSD can be a difficult experience, but medical marijuana may provide the relief you need. If you're an Oklahoma resident and think that medical marijuana may be beneficial for your condition, consider getting a medical marijuana card.
At Oklahoma Cannabis Card, we make it easy to get connected with a qualified physician so that you can get your medical marijuana card quickly and easily. Our experienced physicians are willing to answer any questions you have, review your medical records, and provide a recommendation certificate if they determine you qualify.
The relief you're looking for is just a few clicks away. Schedule your appointment today to learn more and get started on the path to medical marijuana treatment!